About Rizzo & Restuccia, P.C.
Business Accounting Services, Strategic Business Management Consulting and more.
Rizzo & Restuccia, P.C. was founded in Saugus, MA in October, 1996. The founding partners are Gerald A. Rizzo CPA MST, who has been in the accounting business for nearly 30 years and has a master's degree in taxation, and Nicholas A. Restuccia CPA, who has been providing accounting and business consulting advice for close to 40 years. In addition to the two partners, the firm employs a staff of 10 CPAs, bookkeepers, tax preparers, and administrative personnel.  Our clients include start-up through mid-size businesses, as well as individuals throughout the North Shore and surrounding areas.
By providing clients with specialized customer service, Rizzo & Restuccia, P.C. has developed a solid reputation in the business community. We stand out from the crowd. Commitment to our clients is a conscious, daily occurrence. We possess a vigilant loyalty toward the needs of our clients, the majority of whom have turned to us for financial guidance year-after-year. The bulk of our business is the result of referrals from those who have learned firsthand that the experienced professionals at Rizzo & Restuccia will always listen, understand, and advise.
We are responsive, trustworthy and helpful.
We will get you the answers you need!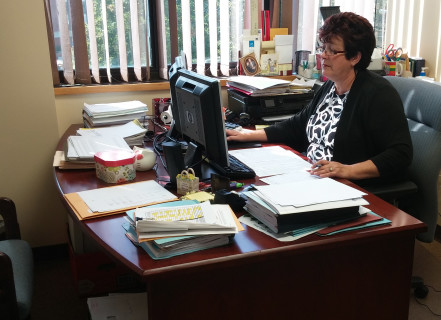 Give Rizzo & Restuccia, P.C. a call today at 978-535-7400! Schedule an appointment to come in and talk. We will discuss your immediate and future needs, goals, and devise a plan that works for you. From individual or business tax-saving strategies, to estate and retirement planning, to starting, expanding or selling a business; our team of knowledgeable financial advisors is committed to easing your mind with no-nonsense guidance based on our many years of experience. We want to maximize your profits and minimize your taxes.
Rizzo & Restuccia, P.C.
A Partner in Your Financial Well-Being