Tax Preparation & Consulting
Rizzo & Restuccia, P.C. provides a complete range of individual and corporate tax return preparation services. We prepare federal tax returns and we are experienced in preparing individual tax returns for every state. Electronic filing services are available for federal and state of Massachusetts tax returns.
Our CPAs clearly understand the nuances of the complicated tax code that leave most people scratching their head and ultimately paying more than they have to. We will aggressively navigate the tax code, taking advantage of all deductions available to you and maximizing depreciation in order to minimize how much of your hard-earned money you pay to the government.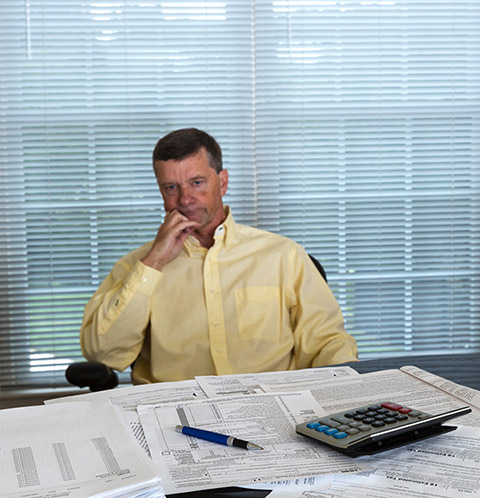 We want to minimize your tax burden!
The value of good tax advice cannot be understated. Founding partner Jerry Rizzo received his master's degree in taxation and has been putting that knowledge into action for nearly 30 years. Founding partner Nick Restuccia is a board certified CPA and a member of AICPA, MSCPA, and MAPA, and has over 38 years of business advisory, tax and accounting services. The combined experience and knowledge ensures that our clients pay the lowest possible tax.
We will make sure that you take full advantage of all provisions, credits and deductions that are legally available to you. We look beyond the bottom line.
The goals of our tax planning strategies for you or your business are to:
• Reduce the amount of taxable income
• Lower your tax rate
• Control the time when the tax must be paid
• Claim any available tax credits
• Avoid the most common tax planning mistakes
• Keep more of your money in your hands!
In addition to providing excellent tax preparation services, we can assist you in a number of other ways to help improve your financial security. We can help you to build your net worth through sound investing and financial planning, assist you with cash management to maximize your return on investment, assist with cash flow planning and overhead reduction.
As a partner in your financial well-being, Rizzo & Restuccia is committed to leaving no stone unturned when it comes to minimizing your taxes and maximizing your net worth.
Contact us today to schedule a consultation!