Strategic Business Management Consulting
For nearly 20 years, business owners throughout the North Shore and surrounding areas have relied on the trustworthy business consulting professionals at Rizzo & Restuccia, P.C. to advise them on all kinds of business-related issues. Let us do the same for you!  We want to help you maximize your profits, minimize your taxes, run your business most efficiently, and plan for a comfortable, secure future.
When you schedule a consultation with us, we will sit down and discuss you, your business today and where it is headed. We can assess where you have a problem that might be preventing you from achieving ultimate financial rewards. We can help you straighten out problem areas. Perhaps you are wondering if this is a good time to expand your business, or not. We have a finger on the pulse of economic trends and will advise you accordingly. We will lead you in planning a strategy to achieve the success you desire. We can help guide you on managing your employees. We want you to rely on Rizzo & Restuccia as a trusted partner in your financial well-being.
Whether you are approaching retirement age or retirement is still many years off, we will help you devise a comprehensive plan for your financial future. Our experience and knowledge over many years of business management consulting uniquely equips us with the answers you are looking for. Thousands of clients have learned that they can count on us for no-nonsense advice with their best interests first and foremost.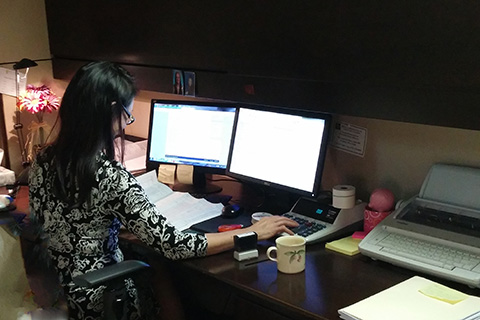 Strategic Business Management Consulting
Professional Corporations
Business Sale and Acquisition Planning
Business and Real Estate Expansion
Strategies for Securing Loans
Projections, Budgets and Goal Setting
Litigation Support
Employee Management